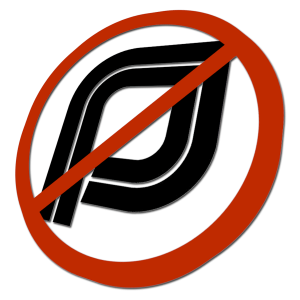 The pro-life organization Live Action recently caught Planned Parenthood, America's leading abortion provider and empire of sexual perversion, again engaging in illegal activity, this time instructing sex traffickers on how to circumvent laws surrounding minors. Planned Parenthood is now greatly under fire on a national scale, along with one of its main service providers, Stericycle.
In January 2011, Live Action President Lila Rose and a male actor entered seven Planned Parenthood facilities, announcing themselves as being involved in prostitution and sex trafficking. In all seven locations, Perth Amboy, New Jersey, Bronx, New York, Washington, D.C., and Roanoke, Richmond, Falls Church and Charlottesville, Virginia, Planned Parenthood instructed the actors on how to obtain birth control, STD testing and abortion services for teenage sexual slaves as young as 14.
Not only is sex trafficking a federal crime in the United States, but it is also illegal to aid or abet anyone in such acts. Furthermore, state law mandates abortion facilities to report the sexual abuse of minors, which is additionally a serious criminal offense.
In these recorded undercover investigations, Planned Parenthood instructed Rose and the accompanying pimp actor to either have the girls lie about their age and to list them as students on medical forms to make everything "look as legit as possible," or to keep silent on such matters. Perth Amboy Planned Parenthood Manager, Amy Woodruff, stated, "You never got this from me," as she provided the sex traffickers with a document that named the location of where the teenager girls could obtain abortions, explaining that the regulations were not as strict at that abortion facility.
Live Action has conducted numerous undercover investigations into Planned Parenthood over the past several years, and have caught the organization not only advising young girls on how to bypass parental notification laws, but also accepting donations earmarked for the abortion of African American children and going so far as to state that they were "excited" about doing so.
These ongoing investigations demonstrate a troubling pattern of behavior that permeates Planned Parenthood's offices nationwide, an organization that annually receives $350 million in taxpayer funding.  A number of state attorney generals are now reviewing Live Action's recent video footage, which could possibly land Planned Parenthood in a lot of hot water and topple it to the ground much like ACORN was leveled when its illegal activities were exposed.
However, not only is Planned Parenthood under pressure for their abominable actions, but those that collaborate with the organization are feeling the heat as well. The Campaign to Stop Stericycle (CSS), a consorted effort to expose America's leading medical waste company for their deep ties to the abortion industry, is calling upon Stericycle to cease its services to Planned Parenthood and other abortion providers.  In 2010, a Stericycle sales manager informed CSS during an investigation that Planned Parenthood became a national account with the medical waste giant and "kept adding facilities to be serviced," and the campaign has since learned that Stericycle maintains contracts with approximately "586 Planned Parenthood locations" nationwide. Stericycle is now the premiere disposal company of Planned Parenthood.
On their website, www.stopstericycle.com, CSS shows evidence of Stericycle's collection at a number of Planned Parenthood facilities across the nation, including in cities such as Sacramento, California, Orlando, Florida, Syracuse, New York, Columbus, Ohio and Birmingham, Alabama. These photographs show Stericycle carrying out boxes marked as "biohazardous waste" and the Sacramento gallery captures snapshots of a large red container that is marked with the words "pathological waste" (body parts and tissues) and "incinerate only."
CSS believes that it is just as morally wrong for Stericycle to collaborate with Planned Parenthood to collect the remains of aborted children and the tools used to kill them as it is for Planned Parenthood to engage in abominable practices such as abortion and assistance in sex trafficking. Furthermore, as Stericycle continues to pick up the "waste" from Planned Parenthoods nationwide, they are helping the organization's notorious activities to thrive.
Scripture says that men must "have no fellowship with the unfruitful works of darkness, but rather reprove them" (Ephesians 5:11). Therefore, in light of the recent revelations from Live Action, Stericycle and other business collaborators like it should pull out now. If not, they will soon find themselves appearing to the nation as being among the greatest advocates of Planned Parenthood and all of its unethical acts. In doing so, as Planned Parenthood's empire continues to crumble, so will all those who stand with it.
Leave a Reply