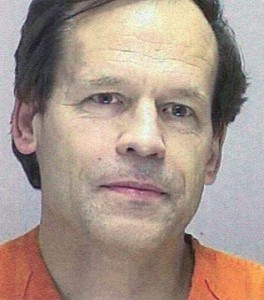 Elkton, MD — The Campaign to Stop Stericycle (CSS) has learned that the medical waste giant had been servicing the "secret" abortion facility of infamous abortionist Steven Brigham, who is now being held on three million dollars bail and is facing murder charges for the deaths of late-term infants. Stericycle continues to collect abortion "waste" from a number of additional sites owned by Brigham.
Brigham owns a known 18 abortion facilities, most of which go by the name of "American Women's Services," and advertises locations in Pennsylvania, New Jersey, Maryland and Virginia. His license was revoked in New York and Florida; he surrendered his license in Pennsylvania, and allowed his license to expire in Georgia and California due to the government's concerns about his conduct. Brigham is known for his attempts to evade New Jersey law, which prohibits second trimester abortions outside of a hospital or licensed ambulatory center, by injecting poison into the baby's heart, then directing patients to an out-of-state location to have the dead baby surgically extracted.
Most recently, Brigham had his license suspended in New Jersey for engaging in another out-of-state abortion scheme. Much like past violations, he administered the injection at his Voorhees, New Jersey location, and then had patients drive to a "secret" location called "Grace Medical Care" an hour away in Elkton, Maryland to have the baby removed. Brigham holds no medical license in Maryland.
In August 2010, investigators raided Brigham's Elkton facility after police were contacted by an 18-year old girl who had been hospitalized after an abortion that ended the life of her 21-week old baby turned awry. Weeks after the last collection stop of the medical "waste" company Stericycle, investigators found 35 late-term babies in Brigham's chest freezer and took the bodies to be examined. Records show that on some occasions, up to six late-term abortions were performed in a day.
On December 28th, 2011, after a lengthy investigation, a Grand Jury leveled five counts of first-degree murder, five counts of second-degree murder and one count of conspiracy to commit murder against Brigham, who was then taken into custody. Nicola Riley, a contracted abortionist that performed the botched procedure on the 18-year old, was also arrested and charged with one of each felony count.
Through an independent investigation conducted by CSS, it was discovered that Stericycle stopped servicing Brigham's "secret" late-term abortion facility after it was raided by police. However, Stericycle has been and continues to collect abortion "waste" from numerous other locations owned by Brigham. It services all of Brigham's abortion facilities in Maryland, as well as a location in Pittsburgh, Pennsylvania and Virginia Beach, Virginia.
"Stericycle's willing collaboration with abortionist Steven Brigham is sickening and indefensible, and the company is equally as culpable for aiding him in his evil deeds," CSS director Michael Marcavage stated. "During the Nuremburg Trials of the 1940's, those who aided the Nazis in carrying out the Jewish Holocaust were considered to be accessories to murder and were held accountable by the courts. Likewise, Stericycle's executives and employees are accessories to Brigham's empire of death in the abortion holocaust," he added. "We again call upon Stericycle to immediately stop servicing the abortion industry and to put morals over money. Stericycle President Charles Alutto and CEO Mark Miller should be ashamed of their company's involvement with abortionists. Perhaps one day they will be brought to justice, and if it be not in this life, they will be held accountable by God," Marcavage concluded.
According to Grand Jury documents, Stericycle was found last year to have collected "waste" from notorious abortionist Kermit Gosnell, who is also facing murder charges and a string of other criminal counts. The Philadelphia District Attorney's office called Gosnell's abortion facility a "house of horrors" as numerous babies were found in the freezer. Stericycle had serviced Gosnell until he stopped paying his bills.
Aciclovir or
Valaciclovir for sale
tablets without existing prescription from https://sites.google.com/site/valtrexforsale/ by using it, you will gradually notice that you are being treated thoroughly.
Stericycle was also recently fined over $42,000 for illegally dumping aborted babies into a landfill in the state of Texas. Stericycle is quoted in government documents as stating that "boxes of waste containing fetuses and/or tissue should be sent for incineration."
"Though hand join in hand, the wicked shall not be unpunished." – Proverbs 11:21